:: OCAP News Headlines ::
FAFSA Mobile App Discontinued
The U.S. Department of Education recently announced they would be retiring the myStudentAid mobile app on June 30, 2022. This app allowed users to complete and submit their Free Application for Federal Student Aid, or FAFSA, from their cellphone or tablet. Students will continue to be able to submit the FAFSA online at StudentAid.gov.
FAFSA Update
If you're completing the 2022-23 FAFSA, you'll want to note some potential adjustments that may be required due to the American Rescue Plan (ARP) Act. Tax filers who received unemployment benefits in 2020 and filed taxes prior to March 11, 2021, will have a higher Adjusted Gross Income (AGI) on their original tax record compared to those who filed (or amended) a 2020 tax return after the enaction of the ARP. This can have a significant effect on your financial aid eligibility. Read more here to determine if you'll be required to adjust your AGI on the FAFSA.
---
College App Week 2022: What You Need to Know
Objective
CAW 2022 is a nationwide effort to encourage and assist students as they navigate the college application process, thereby increasing college enrollments and bolstering success for all who dream of pursuing higher education.
Dates
Oklahoma's CAW will be held Sept. 26-30, 2022.


Can't do it then? Just schedule your CAW for any week this fall through the month of November. You can tell us the week you've chosen when you register your school, and we'll send you posters and an "I Applied" sticker for every participating senior.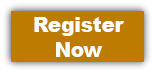 Resources
Visit OKCollegeAppWeek.org to find all of the great resources you need to help you get started.

Event Coordinator Packet
Planning Materials
Site Coordinator Checklists
Suggested Events
Promotional Materials
Student Packet
Answers to Know for College Applications
Admission Tips
Sample Essay Questions
Comparing Colleges
What's Next?
Volunteer Packet
Task List
Sign-in Sheet
Links to Oklahoma's Higher Ed Institutions

---
COVID-19: Financial Aid and Student Loan Updates
If you're looking for free up-to-the-minute guidance on federal student loans and financial aid during the Coronavirus pandemic, visit https://studentaid.gov/announcements-events/covid-19. For additional information, visit StudentAidPandemic.org.
Note: Borrowers who work in public service may qualify for loan forgiveness under a temporary waiver of certain Public Service Loan Forgiveness program requirements. More information is available at studentaid.gov/PSLFwaiver.
---
Free ICAP Tools Available at OKcollegestart.org
Beginning with the freshman class in the fall of 2019, every student attending public high school in Oklahoma is required to complete an Individual Career Academic Plan (ICAP) as a graduation requirement. Throughout the ICAP process, students will learn about themselves, explore careers and build a plan for life after high school.
While state law requires every student to complete career and college interest surveys; update written postsecondary and workforce goals annually; take an intentional sequence of courses in high school that reflects their postsecondary goals; track academic progress through college readiness tests, concurrent enrollment and career certifications; and participate in servicelearning or work environments, ICAPs will go well beyond these requirements.
OKcollegestart.org is one of the free online platforms school districts may use to facilitate ICAP efforts in their schools. OKcollegestart includes an ICAP feature that allows educators to customize the activities students complete on the website as part of the ICAP process. As students complete activities on OKcollegestart.org, educators can track student progress in the Professional Center. Parents may also create OKcollegestart accounts to see the work their students are doing.
In addition to regional training workshops this fall, educators can schedule one-on-one online meetings to receive assistance as they plan, implement and track their students' ICAPs. "We know educators are eager to learn how to make the most of OKcollegestart as they implement ICAP. We're excited to offer nine workshops across the state this fall to meet their needs," said Theresa Shaklee, student portal coordinator for the Oklahoma College Assistance Program. "The work students do during the ICAP process will help prepare them for life after high school. Students coming into the higher education system will have a better understanding of what their career and education options are and a stronger sense of the direction they're headed."
OKcollegestart.org provides free resources to help students and parents plan, apply and pay for education and training beyond high school. All user registrations come with a free email address that can be used to communicate with counselors and colleges. The dynamic Professional Center, a website for Oklahoma schools to use in conjunction with OKcollegestart.org, allows counselors to send transcripts from high school to high school and from high school to college, follow student activities on OKcollegestart.org and customize academic plans for individual students.
---



icon indicates a link to an external website.
---
:: Our Website Network ::